Douglas Fairbanks: The Fourth Musketeer, by Ralph Hancock and Letitia Fairbanks, was originally published in 1953 by Henry Holt & Co as a traditional, text-based biography, with a small selection of black and white photos produced on glossy paper in the middle of the printed volume. 
Ralph conducted research and provided the bulk of the writing, while Letitia acted as reviewer and added family details, that in 1953 had only been known to a few close family members and intimates, not the millions of fans world-wide, who adored Douglas Fairbanks, still, nearly 15 years after his death on December 12, 1939, aged 56.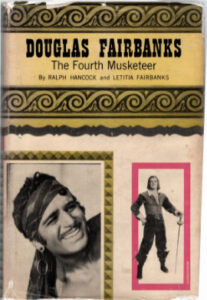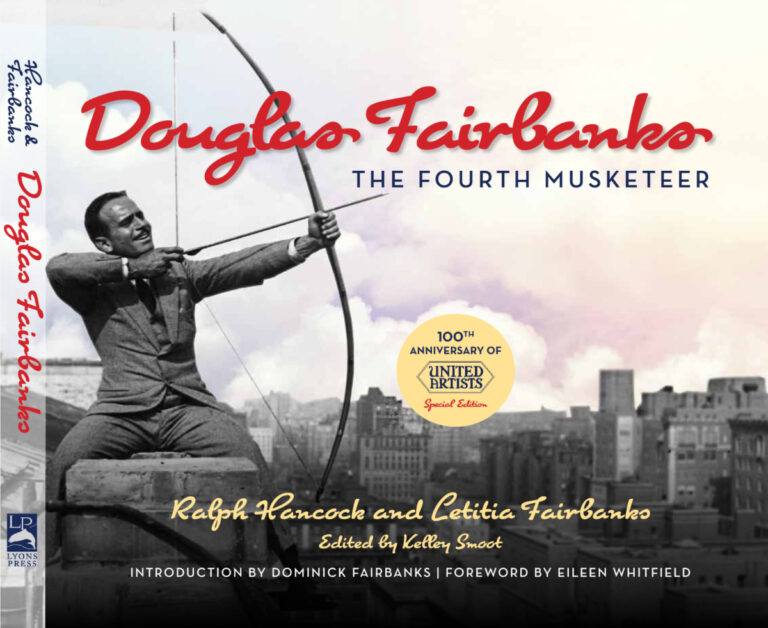 United Artists Motion Picture Corporation is an enduring production company founded in 1919 by four creatives: Douglas Fairbanks, his soon-to-be-bride Mary Pickford, their best pal Charlie Chaplin, and director DW Griffith. The creation of a production company by the artists themselves was unheard of in 1919, and gave rise to the now-famous phrase, The inmates are running the asylum!

For the 100th anniversary of United Artists, the daughters of original writers Ralph Hancock and Letitia Fairbanks teamed up to bring their parents' unique perspective on Fairbanks, his creative drive and his legacy, to a 21st century audience.

With Nancy Hancock Williams support, Kelley Smoot provided the capital, energy and initiative to see the project through to publication of Rowman & Littlefield's beautiful 2019 rendition of The Fourth Musketeer. With over 100 photos, many of which have never been seen by the public, come from Fairbanks family archives that were only recently made available.